Gabrielle Faust spotted this - "Allure of the Vampire", a nonfiction vampire compilation.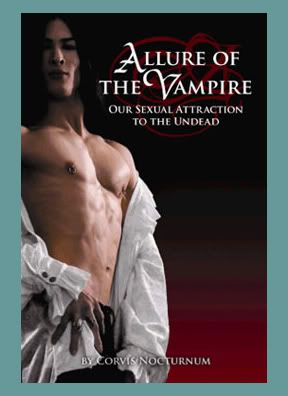 Its True Blood season II finale week - The examiner has a bunch of pics from the last episode
here
.
Suburban vampire spotted this, Twilight Proms for those of us in the UK.
If you live in the UK and are searching for
Twilight
events, be sure to check out Twilight Proms, "a brand new style of weekend event for fans of the
Twilight
saga." On September 18-19, Twilight Proms will be coming to London, and it will then travel to Birmingham September 19-20. Guests for the event are Kellan Lutz (who plays Emmett Cullen), Chaske Spencer (Sam Uley), and Jose Zuniga (Mr. Molina).
"Jennifers Body" is a film on the way that may or may not be vampire... she has fangs and she bites necks at least, thats pretty darn close in my book. Dread Central has a new clip
here
.
Some stage news now... the gaurdian has a piece on the UK's Northern Stage Ballet's "Dracula"
here
.
Taliesin today does a review of "
Burying the Shadow
" a 1992 book by Storm Constantine