BloodyDisgusting has news on the progress of the
Monster Squad remake
here.
Shocktilyoudrop has more image from
Dylan Dog : Dead of Night
here.
There is a review of the BBC's
Being Human
season 3 episode 2 here.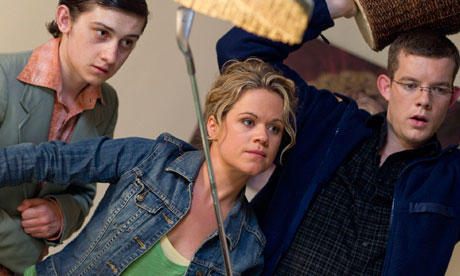 There is news of a low budget film here, being filmed in Memphis.
At Stake : Vampire Solutions
Blood and Bone China
has posted some more pics from the film on its Facebook page.
There is a feature on the Being Human BBC spinoff
Becoming Human
here.
Taliesin tonight looks at 2008 film
Hamlet the Vampire Slayer