Starting with some New Moon info tonight, spotted by Deaana at Vampire Cafe... details of the soundtrack for the film are
here
.
Big news of the night... the book series "
The Mortal Instruments
" by Cassandra Clare has been picked up by a film studio.
Bloody Disgusting has unearthed a clip from upcoming vampire film "
transylmania
"
Tonic.com has a piece on Dracula's castle and Romania for the vampire tourist
here
News that the mighty Sir Christopher Lee has been knighted
here.
Well done that man!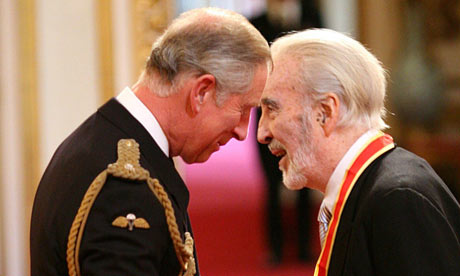 There is a nice piece on Dracula featuring in comics
here
.
Taliesin today reviews "
trick R Treat
", a film from 2008