Darren Shan's first book, Cirque du freak is getting the film treatment, although the strange decision has been made to change the title - this is now going under the name of "The Vampires Assistant".
Gabrielle Faust's
site has found the first poster for the film, with news that
John C Reilly
will be the lead vamp. Read more about the film
here
.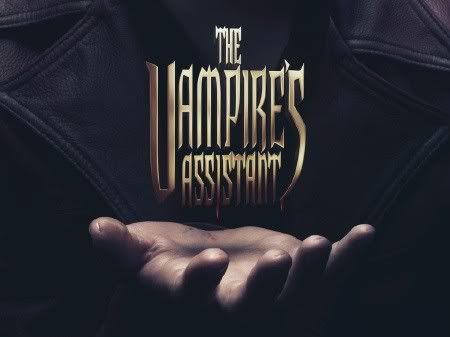 Gabrielle Faust has also found the
poster
for the True Blood & Gold vampire ball to be held in New Orleans over halloween.
Its a big day of vampire book releases today, i count seven! Check the vampire releases calendar at the bottom of the blog. The
VampChix
blog has details today of all those and many more released during august, so head over there!
Vampire Cafe spotted something interesting today... i know wherever there is some money these days there are people trying to sue their share out of it... now it is Stephanie meyers turn to be under the spotlight in a
plagarism
case. Full details
here
.
The NYtimes has a nice piece today :
The Lost boys - Where are they now
?
Oh no.... i hope this is just a rumour. Twilight 4 to be
split into three movies
... can you say kerching? And the last of twilight stuff for today, bloody disgusting has some new posters for the New Moon film
here
.
Dread Central has spotted the
website
and trailer for an erotic vampire film "
orgy of blood
".
Newswise.com has a
piece today
called ""Vampires and Zombies : Not Just a pop culture trend"
Taliesin's
review
of the day is "No such thing as a vampire" by Peter Haining.