Shocktilyoudrop has news of a writing change for Charlie Hunnam's
Vlad
.
Book release news...
A Discovery of Witches
by Deborah Harkness is on the way... synopsis below.
"
A DISCOVERY OF WITCHES by Deborah Harkness (On-sale: February 8). One of the most talked about books of the 2009 Frankfurt Book Fair, translation rights have already been sold in 32 countries. It's the smart, sophisticated story of a witch and a vampire who overcome their differences to investigate a lost alchemical manuscript, Ashmole 782."
Zap2it has a look ahead to the upcoming episode of
Supernatural
, Live Free or Twi Hard. A clip can be seen
here
.
The Guardian has its review of
Vampires Suck
here.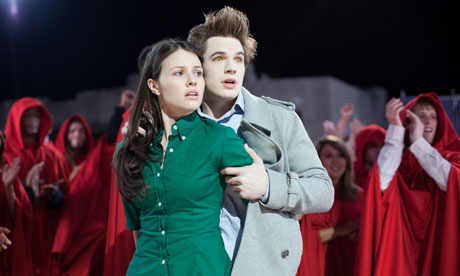 A mention for www.gothvamp.co.uk and its halloween competitions...
"
October is the month of ghosts and ghouls and of course it's a month of fun. So GothVamp UK has launched it's Pumpkin Carving Competition. 
 
When Halloween, (Samhain), is close, carve your pumpkin and create a gallery for yourself on GVUK and upload your picture/s. You can enter as many different carvings as you want. 
 
There is also going to be a Poem/Short Story competition where the entries should be in the vein of an Edgar Allen Poe piece and the theme can be anything you want; ghosts, vampires, horro, mystery, etc, as long as it is GothVamp related.
 
There are some wonderful prizes to be won; signed BloodLust books by Ryhs Wilcox, dvd's, iTunes vouchers, books, etc, to be won between now and Xmas, so get creative!
 
See you in the Crypt!
.::~Vampyra~::."
Taliesin today reviews "
Lost Boys : The Thirst
"