Bite Club episode 58
is available to download here.
Vampire Cafe has a huge pile of links around the latest episode of
True Blood
here.
Shocktilyoudrop has a "
30 Days of Night : Dark days
" photo gallery here.
MTV has an interview with Dave Franco who has just joined the cast of the
Fright Night
remake, where he talks about how much the film has changed.
Vampire Cafe has a preview of the Vampire Diaries prequel novel
here
.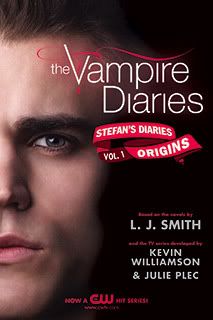 Vampire Cafe also has a look at a witch character that Alan Ball is lining up for
True Blood season 4
.
BloodyDisgusting has an update on "
Dracula : Year Zero
" here.
BD has its review of "
Vampires Suck
" here, and Dread Central has its thoughts
here
.
Dread Central has the covers for the
True Blood comic
#2-5 here.
Dread Central has some stills from the
Vampire Diaries season 2
premiere here.
Dread Central has a look at the sequel to "Vampyres of Hollywood" by Adrienne Barbeau.
Love Bites
is in stores on August 31st.
There is a look at "
Dracula : The Company of Monsters
" comic here, due out August 25th.
Taliesin today takes a look at "
My Vladislaus Dracula
" a book by Teresa L Jones.